Lighthouse X besøger børnehospital i Stockholm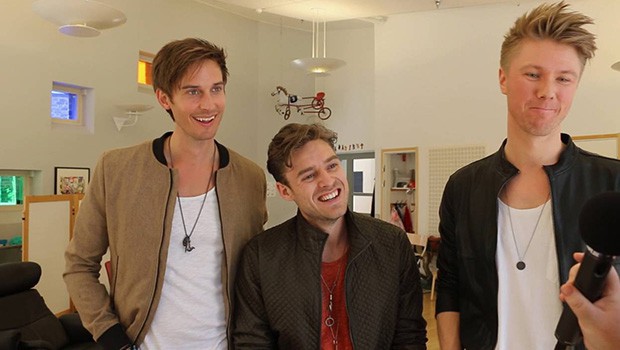 Mandag i denne uge tog Johannes, Søren og Martin et afbræk fra prøverne og de mange presserelaterede events her i Stockholm og tog sig tid til at besøge børnene på hjerteafdelingen på det svenske Astrid Lindgren børnehospital, hvor de spredte masser af varme og glæde.
Lighthouse X spillede flere numre og snakkede med både ansatte og nogle af de indlagte børn.
Årsagen til besøget er, at Johannes Nymark er ambassadør for Hjerteforeningen, der støtter hjertesyge børn i Danmark og derfor valgte drengene at besøge det svenske børnehospital.
'Vi havde lyst til at bruge den platform det er at være med i et så kæmpestort show som Eurovision til en udvidelse af det arbejde, vi gør i Danmark', fortæller Johannes.
Gruppen fik kontakt til Astrid Lindgren hospitalet, som synes det var en god ide, at gruppen kom forbi og talte med samt sang for børnene.
'Det at kunne se de her børn i øjnene og mærke at de bliver rørt eller glade. At gøre den forskel det er præcis Lighthouse's formål', fortæller Søren Bregendahl.

Lighthouse X havde til mødet hjælp fra deres delegationshost, Linda, som oversatte fra dansk til svensk undervejs.
Lighthouse X sang deres eget hit 'Brand New Day', et medley af cover-numrene 'Four-Five Seconds', 'Hold back the River' og 'Wake me Up', Anne Linnets 'Tusind Stykker' og til sidst deres Eurovision-sang 'Soldiers of Love'. Du kan høre det hele nederst i artiklen.
Videoer