Stockholm live: G.E.E. in Eurovision Village (10-05-2016)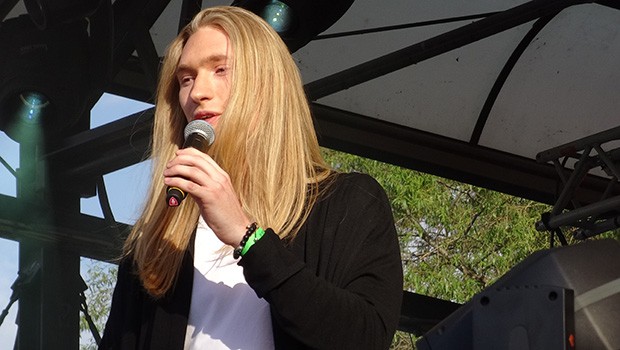 The sunny evening at the Eurovision Village had five of this year's Eurovision artists performing live on the open stage.
The Serbian ZAA Sanja Vučić gave a powerful performance of her entry for this year, "Goodbye (shelter)".
The sweet Dami Im from Australia performed two songs, "Super Love" and secondly, an acoustic version of her Eurovision entry "Sound of Silence". We could enjoy her beautiful voice and also her skillful piano playing!
Ivan from Belarus also performed several songs from his catalogue, both in English and in Russian. His Eurovision entry "Help You Fly" sounded very strong on stage and you could almost imagine the wolves appearing around the corner!
Nika Kocharov and the Young Georgian Lolitaz (from Georgia) could be called this year's "alternative" artist. The band performed four songs in total. One of the titles was 'Gay swimmer'! Of course we also heard a very rocky version of their Eurovision entry "Midnight Gold".
The British duo Joe And Jake arrived to Eurovision Village in a genuine London taxi. They took the stage by storm with their entry "You're not Alone". It's a perfect sing-along tune in the summer night!