Krista Siegfrids and a Eurovision Party at the night club Hercules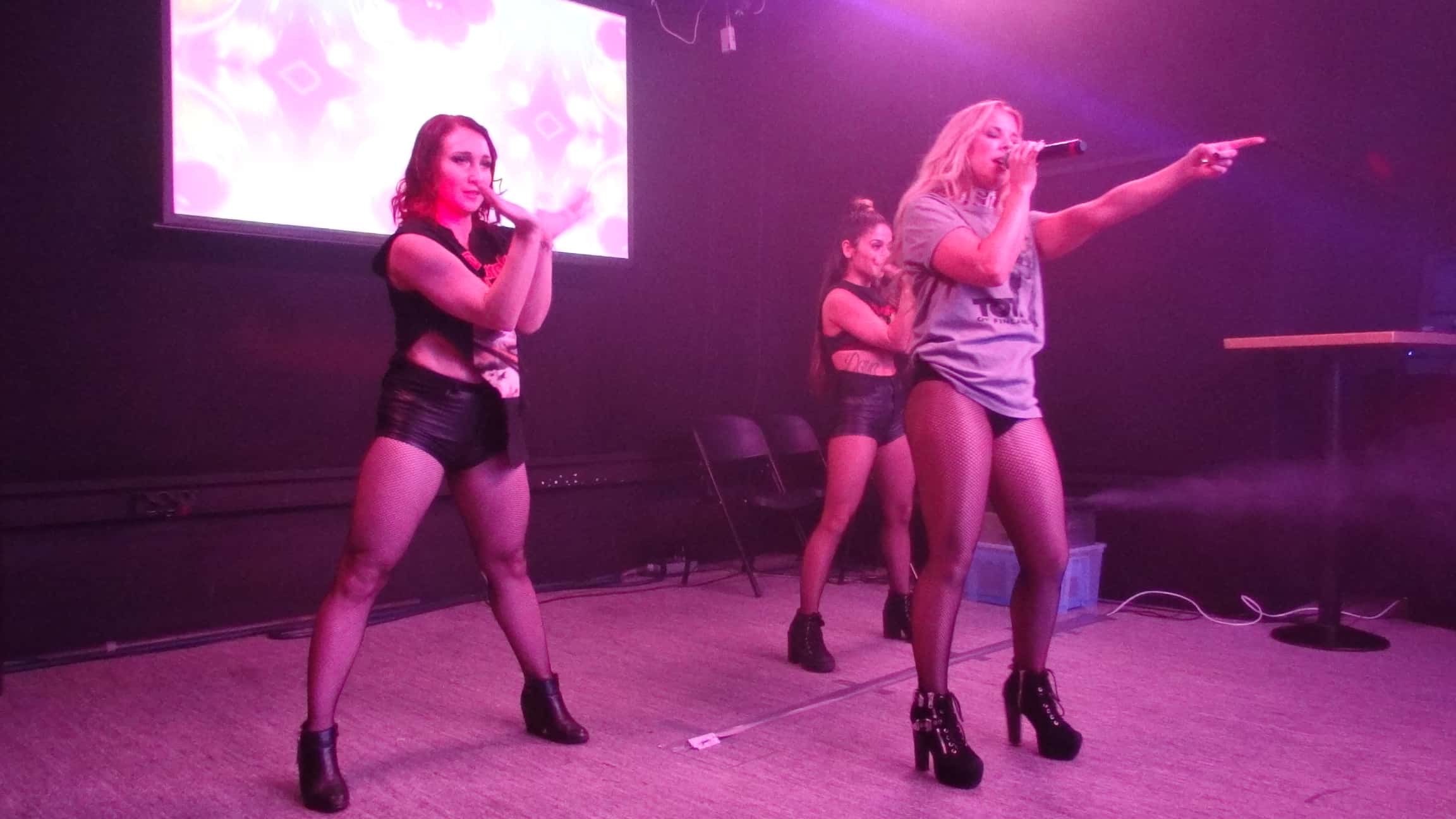 The night before OGAE Finland's annual Christmas party, on the 18th of November, a pre-party was held at the Hercules night club in central Helsinki. In their own words, Hercules is the largest gay club in northern Europe. And it's definitely the one with the most fantastic ceiling ever, with LED lights in all possible colours of the rainbow. The dancefloor was filled with Eurovision songs only the whole night through, thanks to DJ Galfo from Spain.
Krista as a host for UMK 2017 and participant for Melodifestivalen 2017
The star of the night was Krista Siegfrids, who represented Finland in the Eurovision Song Contest 2013 with "Marry me". In 2017 we are going to see her on stage again, as she will host the Finnish Eurovision preselections, Uuden Musiikin Kilpailu (UMK) the second year in a row. The contest takes place on the 28th January 2017. But that's not all! Krista will also participate in the Swedish Melodifestivalen again next year with a song titled "Snurra min jord", written by herself and Gustaf Svenungsson, Magnus Wallin and Gabriel Alares. Krista will be competing in the third semifinal in Växjö, on the 18th February 2017.
As soon as YLE has started promote UMK 2017, Krista started her host duties with a few YouTube videos with expressions of the contestants and the songs.
Fabulous Krista and fabulous fans
It was a fantastic experience to be in the audience that night in Hercules. Krista entered the stage wearing a Tom of Finland t-shirt and got a huge applause. She reminded us several times, how she had missed her Eurovision fans and what a great audience they are every time. "Minorities are f**king fabulous!" to quote her words.
Among the songs Krista performed were her Melodifestivalen 2016 entry "Faller", her UMK 2016 tune "Moduloidaan" and several of her own hits, such as "Better on my own", "Stupid love", the ballad "Can you see me?" and her newest single "Be real". The last song she performed on the show was a medley of "Like a virgin" and "Marry me".
The show proved that Krista is a real professional and a unique entertainer in Finland with a sense to the Eurovision world. We wish her all the luck for her great work next year – go girl! The Eurovision party went on with more than two hours of Eurovision hits.