Eurovision Preparty in Riga 2017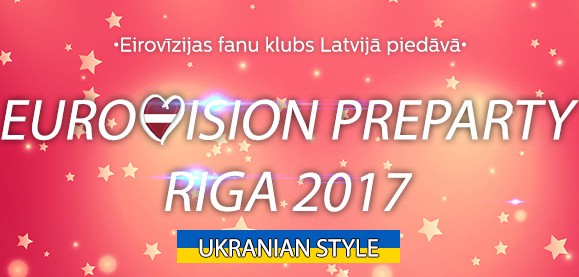 Eurovision PreParty season once again is opening in Riga! Before heading to Eurovision Song Contest in Kiev, Eurovision participants will come to Latvia to promote their entries.
OGAE Latvia is inviting all "Eurovision" fans to come together in Riga this Spring! As Ukraine will hold the Final of World's biggest music event – Eurovision, Riga's PreParty theme this year will be Ukranian culture!
Many Eurovision Song Contest participants will perform their songs, as well as special guests will attend the event!
Miroslavs Kodis, OGAE Latvia president: "I'm glad to invite all "Eurovision" fans to join us in Riga for a great PreParty! Riga is the first place where "Eurovision" musicians meet and it's always a good start for their journey".
The Concert will take place at Concert Hall "Crystal Club" in Riga, Lāčplēša iela 52. Party begins at 20:00 and ticket can be already bought online: www.bilesuserviss.lv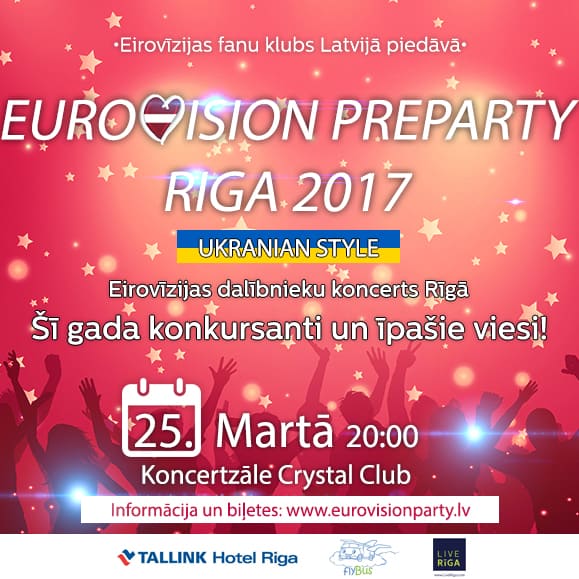 Kilde: Presseinformation //Eurovision Club Latvia