Interview with Mariette "It's so much fun doing this – I love the competition"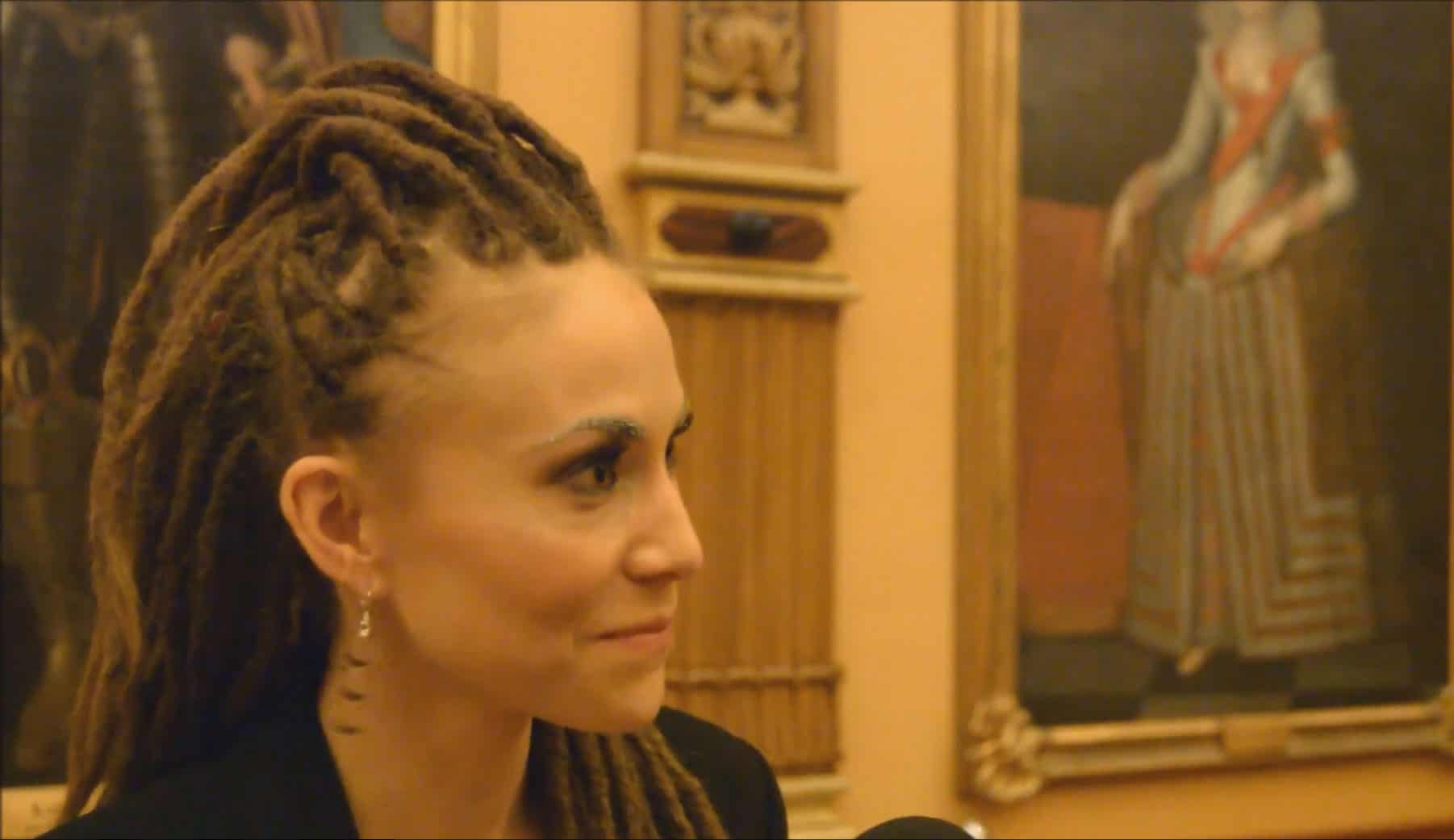 Thursday afternoon the artists had their first rehearsals ahead of the 2. Semi-Final of Melodifestivalen 2017 in Malmö. In the evening they walked the red carpet before attending the traditionel Welcome party at Malmö Town Hall. We had a talk with Mariette, who's back in the contest after her 3. place in 2015 with 'Don't stop believing'.
Mariette participates with her entry 'A million years' written by Thomas G:son, Johanna Jansson, Peter Boström Jenny Hansson and Mariette herself.
Listen to 2 minutes of  'A million Years' 
Watch 30 seconds from Mariette's rehearsal
Lyrics
I'll never give up
I'll never back down
Not gonna lose faith
as long as you're around
Not even in a million years
our eyes might cry once in awhile
but we will never break
and baby I'll wait forever
And you haven't really tried to make it right
but that's ok
'cause I could wait a million years
Whether you're out
or whether you're in
baby I'll never let you go
Whether you lose
or whether you win
baby can't you see
Can't you see me through the tears
I could wait a million years
I could wait a million years
In my heart I know
I will never let you go
baby I'll never let you go
Baby I'll never let you go
Baby I'll never let you go
I know you need a little time to wipe your fears away
but baby I'll wait forever
And I know that you will understand the promises I made
that I could wait a million years
Whether you're out
or whether you're in
baby I'll never let you go
Whether you lose
or whether you win
baby can't you see
Can't you see me through the tears
I could wait a million years
I could wait a million years
In my heart I know
I will never let you go
baby I'll never let you go
Go
Huuuh
Baby I'll never let you go
Huuuh
Baby I'll never let you go
Go
never let you go
Baby I'll never let you go
Whether you lose
or whether you win