Juryafstemning: Melodi Grand Prix 2017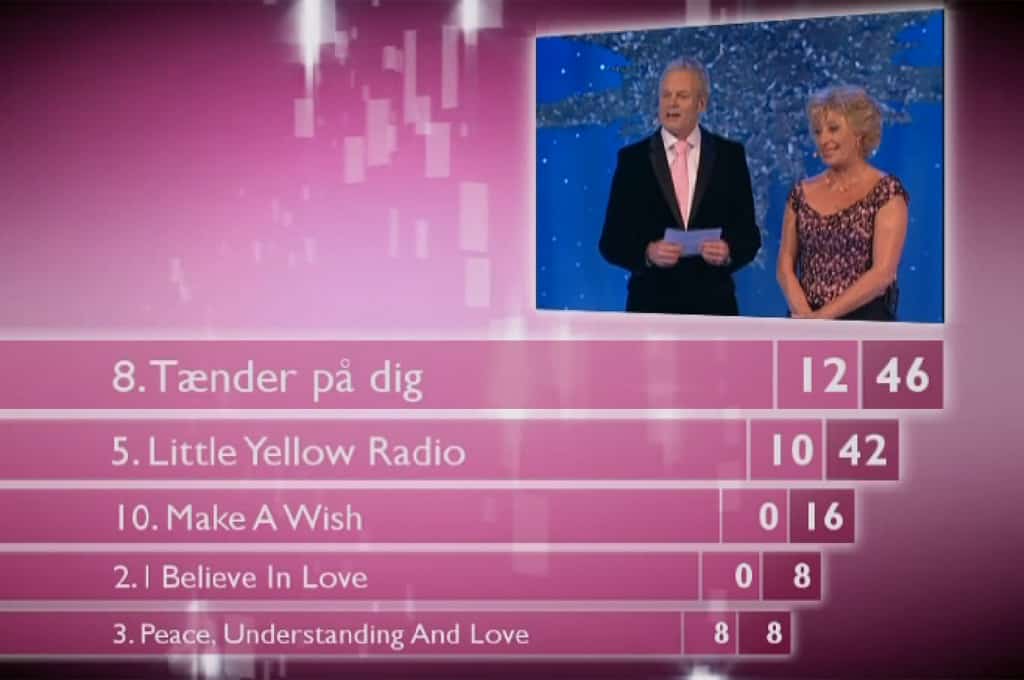 Nu er årets bidrag til Dansk Melodi Grand Prix endelig blevet afsløret, og i den festlige anledning skal vi selvfølgelig have en juryafstemning. Hvilket bidrag er bedst? Hvem vinder? Deltag i vores afstemning nedenfor og giv din mening til kende!
Afstemningen foregår på traditionel eurovision vis; Nedenfor er der en liste med de point, der kan gives. Ud for hvert pointantal er der en valgboks med artister. Nu er det dit job at vælge hvilken artist, der skal have 12 point, hvilken der skal have 10 og så videre. Når alle boksene er fyldt ud og du er sikker på dine valg, så er det bare at trykke på "Cast Vote" knappen, og dine point indgår i den samlede score!
Føler du dig ikke klar til at stemme endnu? Vi kan måske hjælpe dig. Nederst i artiklen kan du finde links til profiler af alle årets deltagere.
Læs også: Melodi Grand Prix 2017: Hør årets sange i fuld længde
Præsentation og interviews med årets artister
Optakt til Melodi Grand Prix 2017: Mød Ida Una
Optakt til Melodi Grand Prix 2017: Mød Thomas Ring
Optakt til Melodi Grand Prix 2017: Mød Rikke Skytte
Optakt til Melodi grand Prix 2017: Mød Anja
Optakt til Melodi Grand Prix 2017: Mød Calling Mercury
Optakt til Melodi Grand Prix 2017: Mød Anthony Lopez
Optakt til Melodi Grand Prix 2017: Mød René Machon
Optakt til Melodi Grand Prix 2017: Mød Sada Vidoo
Optakt til Melodi Grand Prix 2017: Mød Jeanette Bonde