Azerbaijan: Premiere på Dihaj's 'Skeletons'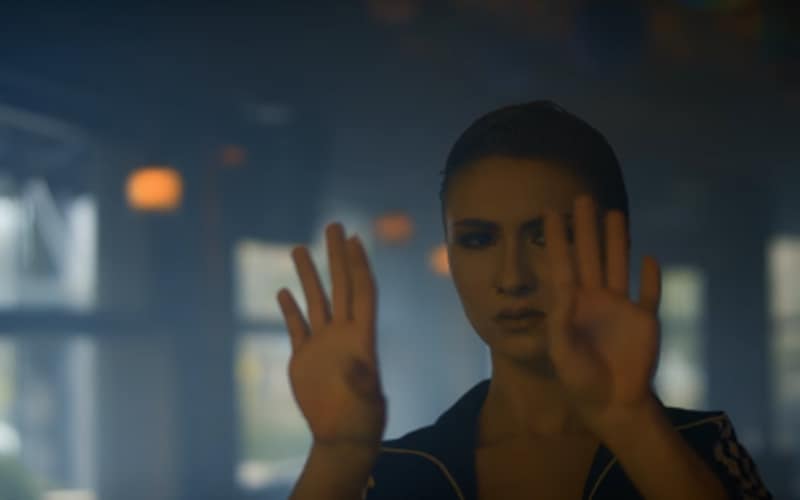 Azerbaijan's nationale TV-station Ictimai har i år valgt deres artist internt. Dihaj vil repræsentere The Land of Fire med sangen 'Skeletons'.
Dihaj er Diana Hajiyeva's kunstnernavn og er sammensat af begyndelsen på hendes for- og efternavn. 2011 forsøgte Diana Hajiyeva sig i den nationale udvælgelse, hvor det jo som bekendt endte med at blive de senere Eurovision-vindere Ell & Nikki, som vandt retten til at repræsentere Azerbaijan.
Sidste år stod Diana på Eurovision-scenen i Stockholm, dog som korsanger for Samra på bidraget 'Miracle'. I år bliver det Diana, som skal stå i front på scenen i International Exhibtion Centre i Kiev.
Læs også: Azerbaijan: Samra's korsanger internt valgt til Kiev
Succesfuld svensk/azerbaijansk duo bag 'Skeletons'
Diana er født og opvokset i Baku og uddannet på musikakademiet med en bachelorgrad som korleder. Under studierne blev hun en del af den lokale undergrundsscene. Hun sang bl.a. i den progressive trance trio Looper & Mancus og dannede efterfølgende trioen DIHAJ sammen med en trommeslager og en guitarist.
Gruppens gennembrud kom med singlen 'I Break Again', som Diana skrev i samarbejde med jazz pianisten Isfar Sarabsky.
Som forsanger i Dihaj, har Diana optrådt ved adskillige festivaller, bl.a. 'Women in Paradise' i Amsterdam, 'Tbilisi Open Air' / 'AlterVision' i Georgien og 'Kulturos Naktis' i Litauen. I 2015 vandt Dihaj den prestigefyldte Caucasian Music Awards Phoenix for 'Debut of the Year' med sit cover af 'Gecələr Keçir (Nights Passes)'.
Diana a.k.a. Dihaj synger 'Skeletons' i Kyiv. Sangen er skrevet af den kendte Azerbaijanske (!) komponist/producer Isa Melikov and sammen med svenske Sandra Bjurman. Sandra var med til at skrive 3 bidrag på stribe til Azerbaijan: "Drip Drop" (2010), "Running Scared" (2011) og "When the Music Dies" (2012). Isa står bl.a. bag pladeselskabet BMF Records og har bl.a. skrevet sange til Dima Bilan and Aysel, ligesom han arbejdede sammen med Sandra på 'Running Scared' til Ell & Nikki i 2011.