Interview with the Eurovision hosts: Timur, Oleksandr and Volodymyr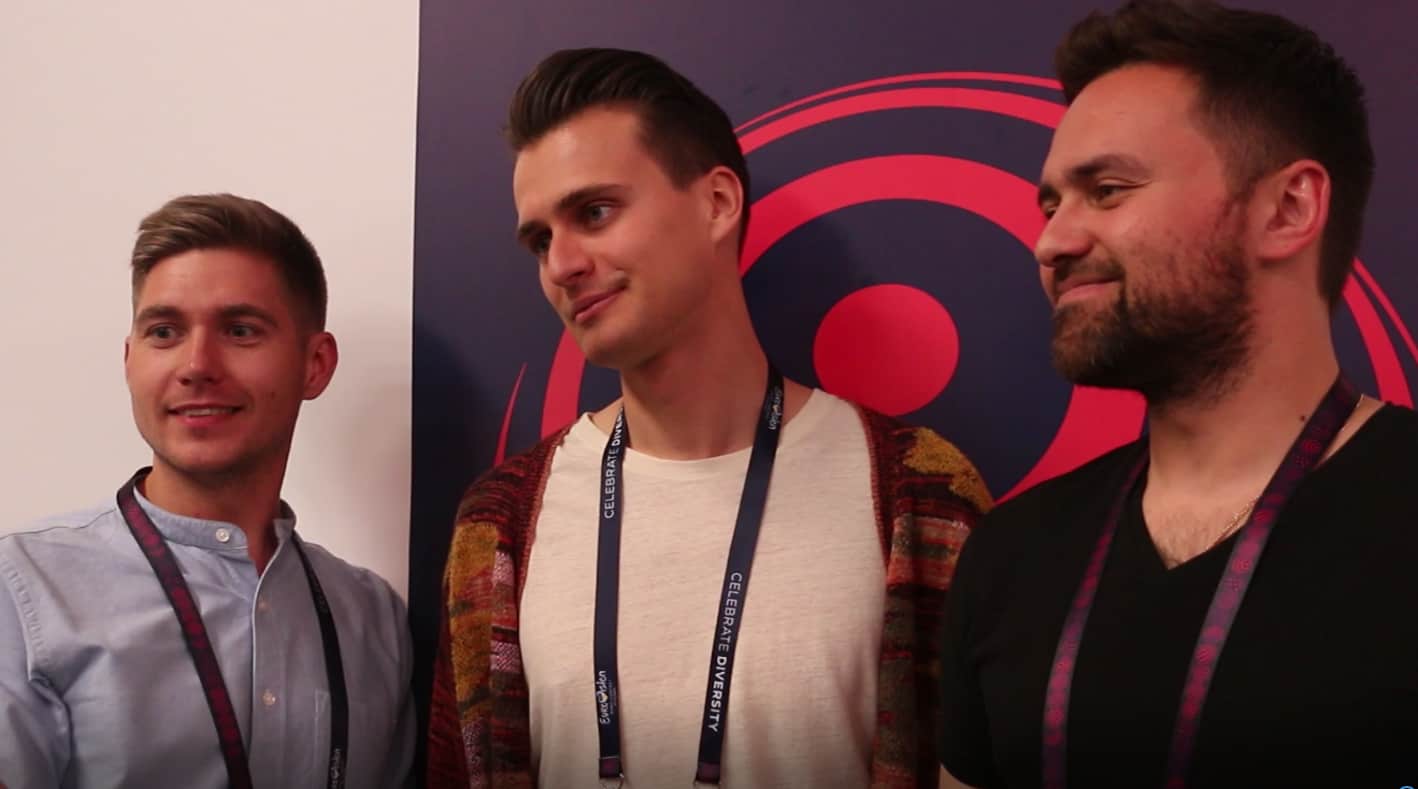 The hosts for the 2017 Eurovision Song Contest will be Oleksandr Skichko, Volodymyr Ostapchuk, and Timur Miroshnychenko. For the first time in the history of the contest the event will be hosted by three men.
Oleksandr and Volodymyr will take the role of stage hosts and will welcome the international audience during each of the three shows, while Timur will host the Green Room, where the artists sit after their performances and await the results of the competition.
We met the 3 guys today at the Press Center and had a talk about their roles in the show, their record in Eurovision, what to expect from the show, Ukrainian accent and food – and what to see in Kiev.