Semifinale 2: Her er de 10 finalister (Anja Nissen i finalen!)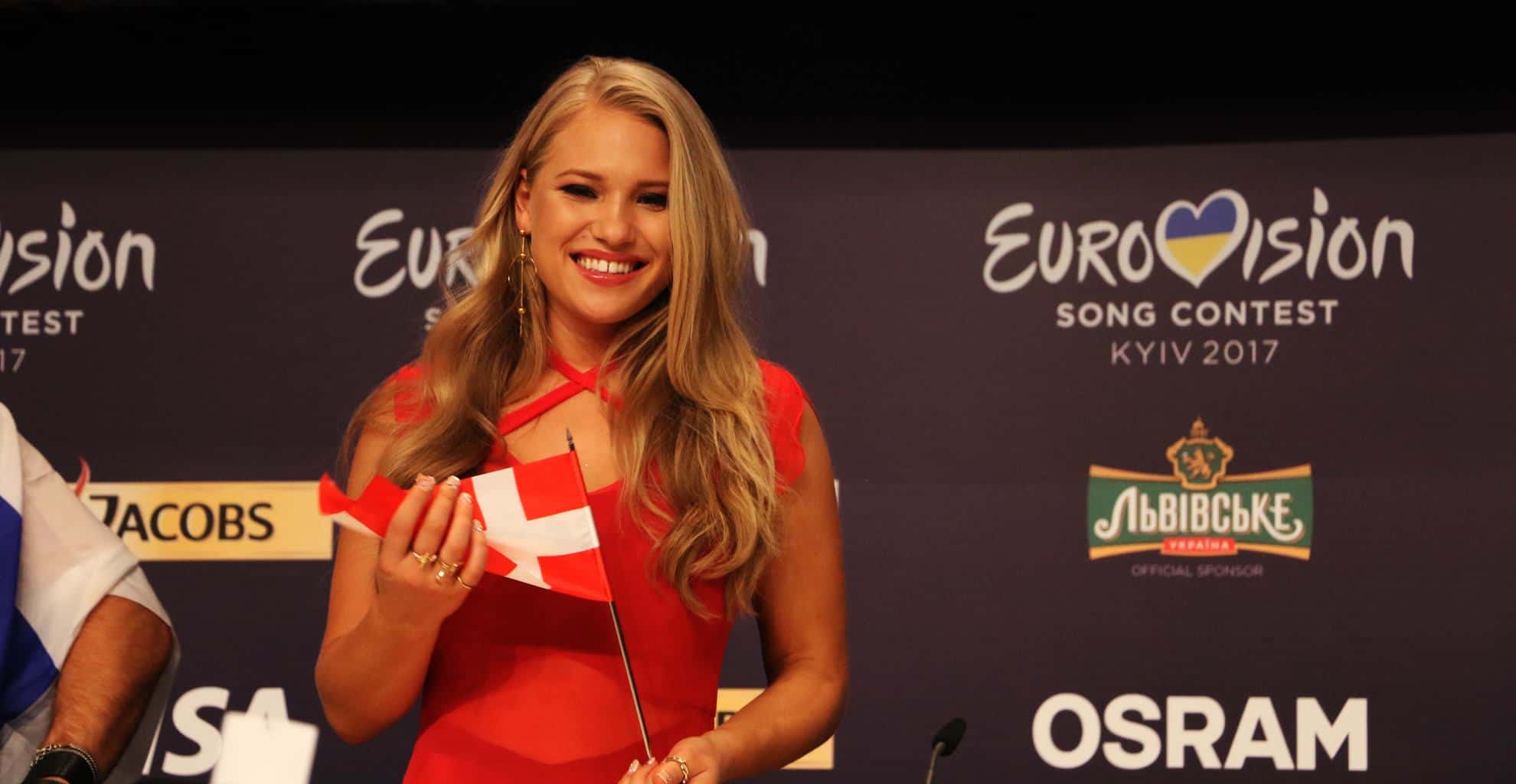 Torsdag aften fik vi sagt navn på de sidste 10 finalister i Eurovision Song Contest 2017. International Exhibition Centre lagde endnu engang rammerne for et flot show, som ikke blev mindre flot af Anja Nissen's kvalifikation til finalen.
Det blev til dobbelt dansk triumf, idet både danske Anja Nissen og bulgarske Kristian Kostov gik videre til finalen. Det bulgarske bidrag har bl.a. danske Alex Vargas blandt sangskriverne.
Læs også: Bekræftet: Alex Vargas er blandt sangskriverne til Bulgariens "Beautiful Mess"
Største overraskelse var for de fleste fans, at semifinale 2 blev endestationen for fanfavoritten "Lost in Verona" fra Estland.
Ved det efterfølgende pressemøde trak alle de nykårede finalister en plads i hhv. 1 eller 2. del af finalen, se herunder:

De 10 finalister fra semifinale 2:
Bulgaria: Beautiful Mess – Kristian Kostov (2. halvdel)
Belarus: Story of My Life – Naviband (1. halvdel)
Croatia: My Friend – Jacques Houdek (1. halvdel)
Hungary: Origo – Joci Pápai (1. halvdel)
Denmark: Where I Am – Anja (1. halvdel)
Israel: I Feel Alive – IMRI (1. halvdel)
Romania: Yodel It! – Ilinka ft. Alex Florea  (2. halvdel)
Norway: Grab The Moment – JOWST  (2. halvdel)
The Netherlands: Lights and Shadows – OG3NE (1. halvdel)
Austria: Running On Air – Nathan Trent (1. halvdel)
Resultatet er fundet i en kombination af seer- og jurystemmer. Juryerne afgav deres stemmer efter juryfinalen, som blev afholdt igår aftes.
Det endelige resultat og stemmefordeling afsløres først efter finalen på lørdag.