Rusland vinder Junior Eurovision Song Contest 2017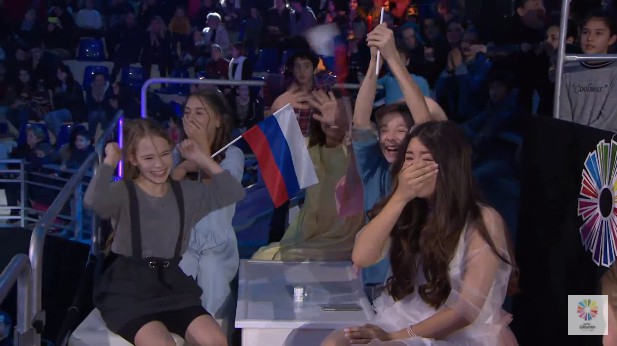 16 bidrag fra Europa og Australien dystede her til eftermiddag om titlen som vinder af den 15. udgave af Junior Eurovision Song Contest. Efter en spændende afstemning, så sluttede Rusland øverst på sejrsskamlen tæt forfulgt at værtsnationen Georgien. Vindersangen hedder 'Wings' og fremføres af Polina Bogusevich.
Georgien's nationale tv-station GPB var værter for showet, som blev afholdt i det moderne Olympic Palace i Tbilisi med plads til 4000 mennesker. 
Efter uddelingen af jurystemmer var Georgien i front, men med en lav placering i online-afstemningen, så blev Georgien's 'Voice of the Heart' altså henvist til 2. pladsen, mens Australien snuppede 3.pladsen. I øvrigt så blev det Holland, som fik flest stemmer i online-afstemningen.
Juryafstemning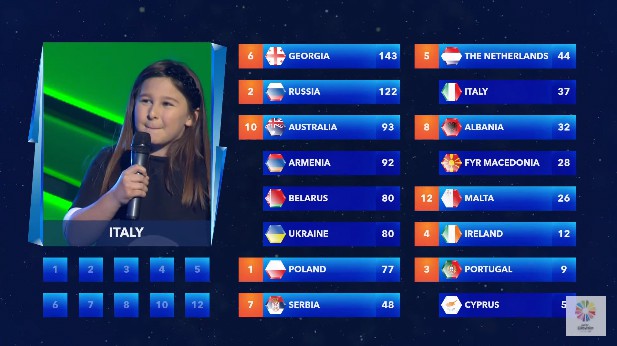 Onlineafstemning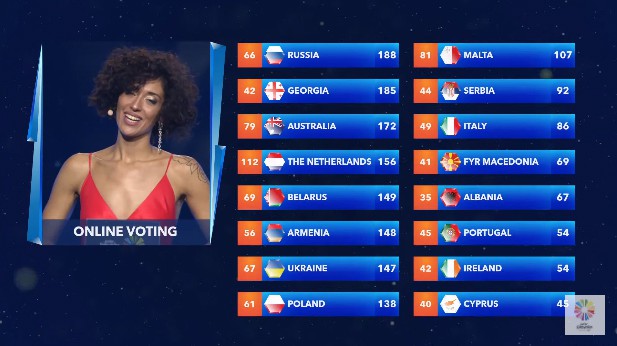 For første gang i historien havde fans fra hele verden mulighed for at streame showet og stemme på deres favorit sang. Det fik imidlertid afstemningen efter showet til at gå ned og en masse frustrerede fans til at skrive på konkurrencens Facebook-side, se herunder:
Se hele showet her: