Eurovision expert Graham Soult reviews the Final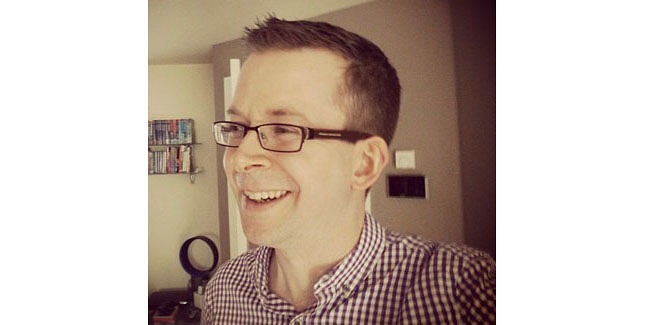 Eurovision expert Graham Soult reviews this year's entries: the Big 5 and Swede
Hot on the heels of his reviews of Semi Final 1 and Semi Final 2 – exclusively for Good Evening Europe, of course – Eurovision expert Graham Soult casts his eye over the six automatic Finalists, and sums up the contenders to win Eurovision 2013.
Amandine Bourgeois – L'Enfer Et Moi (France) 
Apart from Sweden's spot at number 16, we don't yet know where in the running order the automatic finalists will be performed, or which songs will end up appearing before and after them. For that reason, it's only possible to judge them on their own merits.
The French song, unfortunately, probably won't be near the top of the scoreboard whatever the outcome of those unknowns. As is typical of its entries – and admirable, really – France has selected a song and artist based on quality and local appeal rather than any blatant attempt to appeal to the Eurovision audience. The result is a strong (if somewhat repetitive) rock song that is sultry, authentic and very French, but that's unlikely to have widespread appeal across the rest of Europe.
Cascada – Glorious (Germany) 
Courtesy of Eurodance group Cascada, Germany certainly wins the prize for this year's most high-profile Eurovision act. This is no bad thing , of course – with its previous singles, Cascada has already had big hits in many of the countries that participate in Eurovision, and is even known to viewers in the UK, where its five top-ten singles include the 2009 number one 'Evacuate the Dancefloor'.
None of this familiarity would count for much if the dance anthem 'Glorious' didn't meet expectations, but it is a very uptempo and catchy song among some quite downbeat entries this year. Mix in a better live vocal performance than you might have expected from lead singer Natalie Horler, and all the ingredients are there for 'Glorious' to give Germany its fourth successive top-ten placing.
Marco Mengoni – L'Essenziale (Italy) 
Italy's Eurovision entries always ooze quality, and 'L'Essenziale' – a modern pop ballad that has already won the 2013 Sanremo Music Festival – is sublime, Marco Mengoni's soulful voice injecting the song with real emotion and authenticity.
Italy's two entries since returning to the Contest in 2011 have both finished in the top ten, and I'd be surprised if this year's didn't follow suit.
ESDM – Contigo Hasta El Final (With You Until The End) (Spain) 
Spain had an atrocious run of Eurovision form between 2005 and 2011, never finishing higher than 15th in the Final, but last year's 10th place from the lovely Pastora Soler brought some welcome relief. So, will 2013 continue the upward trajectory or see a slump back into the scoreboard's lower reaches?
Performed by ESDM (or El Sueño de Morfeo), 'Contigo Hasta El Final' begins particularly well, opening with vaguely Irish-sounding vocals and pipes before morphing into a pretty and more distinctly Spanish indie-folk song. Singer Raquel looks and sounds lovely, and there's nothing at all to dislike about the whole performance.
My fear, however, is that the song – very pleasant though it undoubtedly is – will simply get lost among the brasher and more memorable competition, and it won't surprise me, I'm afraid, if Spain ends up with France at the foot of the scoreboard.
Robin Stjernberg – You (Sweden) 
This year's Swedish Melodifestivalen was, it has to be said, decidedly lacklustre. Eurofans like me can just about tolerate an absence of key changes, wind machines and schlager, yet this year's 32-song offering was more than usually lacking in anything remotely catchy.
Among this ho-hum selection, Robin Stjernberg's 'You' was one of the better contenders, though it's still far from being a vintage Swedish entry – indeed, it only made it through to the Melodifestivalen Final after initially missing out and having to qualify through the Second Chance round. With his good voice, cute smile and amazing tuft, cheeky Robin is probably more memorable than the song, which is infectious yet repetitive and includes rather too many falsetto "Yooooouuuuuuus" for my liking.
I expect Sweden to perform better on home turf than France or Spain, but I can see this entry ending up with a placing somewhere in the mid to low teens – so, no euphoria for two years in a row, I suspect.
Bonnie Tyler – Believe In Me (United Kingdom) 
After 2012's ill-fated choice of a veteran performer with a gentle song, the BBC raised some eyebrows when it appeared to follow a similar formula this year. However, where Engelbert – legend though he is – seemed to struggle a bit with the song and his live vocals, Bonnie Tyler has at least continued having European hits in the '90s and '00s, even if her last Top 40 hit in the UK was 1984's 'Holding Out for a Hero'.
The song, too, is probably a stronger effort than last year: a country-tinged midtempo ballad, which builds nicely though its three minutes via a dramatic bridge and key change towards the end. In the studio version, the song rather fizzles out at the finish, but live versions have seen Bonnie end on a high note, which has much more impact. Oh, and if you think the song bears a vague resemblance to Cher's hit 'Just Like Jesse James' then that's because it's written by the same American composer, the prolific and acclaimed Desmond Child.
It's worth reminding ourselves of the UK's atrocious Eurovision record of late: in the last ten Contests, it has finished last on three occasions, and has only achieved one top-ten placing, with Jade Ewen's 'It's My Time' in 2009. 'Believe in Me' probably isn't a challenger for victory, but it's certainly one of the UK's better entries from this period, performed by an artist whose classic songs are still played on the radio across Europe. If Bonnie matches or betters Blue's 11th place from 2011 then I think that will be a fair result.
So, having reviewed all 39 contenders, who do I think's going to win this year's Eurovision Song Contest? Let's look at the possibilities.
First, I don't reckon it will be any of the automatic finalists. Germany and Italy are both strong, but I see them as challenging for places in the top five rather than for victory. Sweden and the UK may end up mid table, while Spain and France will probably struggle to make an impact. It's notable, incidentally, that all the Big 5 have sent perfectly competent, worthy and hard-to-criticise entries to Eurovision this year – thank goodness then for the Semi Finals, or I wouldn't have been able to work any witty observations about eyebrows, chests or cleavage into my reviews.
In Semi Final 1, Denmark, Netherlands and Russia are all in with a chance of winning the whole thing, and are rightly doing well in the Eurovision betting. In the second Semi Final, the big contenders for me are Norway and Georgia, but it would be unwise to rule out San Marino pulling off the unthinkable.
Of course, if you believe the bookmakers, Denmark is likely to be a runaway victor – and that could well happen, because the song is really strong – but the sheer variety on offer this year, and the absence of a truly obvious winner like last year's Loreen or 2009's Alexander Rybak, still gives plenty of potential for a surprising and closely fought result.
Still, if I had to stick my neck out and predict a winner, I would go for the safe option and say Denmark. And if I were choosing the song I wanted to win, I'd pick Netherlands – because it's beautiful and unusual, and a Dutch victory is long overdue – or San Marino, where Valentina's transformation from last year is simply stunning.
With huge expenditure and massive arenas, Eurovision has perhaps got a little out of hand in recent years, a fact reflected in this year's hosts taking a slightly more modest approach. Were tiny San Marino to win the honour of hosting Eurovision 2014, it would certainly be a great opportunity to remind ourselves of Eurovision's more humble origins, but also of what an amazing institution the Contest has become – truly uniting Europe, with its countries big and small, in song!
Whoever wins the Contest this year, each and every one of us will have discovered some new songs that we love – and that, after all, is why we're Eurovision fans, isn't it?