Albanien: Elhaida Dani vinder Festivali i Këngës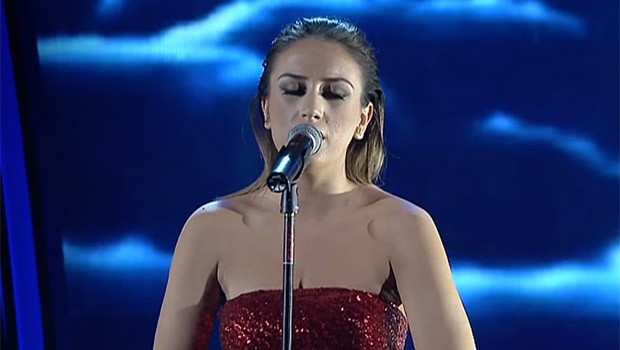 Søndag aften blev finalen i Festivali i Këngës afholdt i Tirana og en jury afgjorde, at det bliver Elhaida Dani, som skal repræsentere Albanien i Wien med sangen 'Diell!'
Kiggede du ikke med i går aftes, kan du se hele showet her.
Vindersangen 'Diell' er komponeret af Aldo Shllaku, mens teksten er skrevet af Viola Trebicka og Sokol Marsi.
Update: D. 24. februar afslørede Elhaida Dani, at hun alligevel ikke kommer til at synge "Diell!". Ændringen skyldes, at komponisten Aldo Shllaku af personlige årsager har valgt at trække sin sang fra konkurrencen. Elhaida skal i stedet synge "I'm alive", som er skrevet Zzap & Chris
Vinder af The Voice of Italy
Elhaida Dani blev født d. 17. februar 1993 i den nordalbanske by Shkodër. I 2008 indledte hun sin musikalske karriere i Kënga Magjike festivalen. Året efter vandt hun talent-showet Star Akademi og Top Fest i 2012. I 2013 kunne Elhaida føje endnu en sejr til CV'et. Hun prøvede lykken i The Voice of Italy, som hun endte med at vinde – med ikke mindre end 71% i maj 2013. Senere udgav hun sin første single Baciami e Basta fra Universal Music i Italien.
Fra arkivet
https://www.youtube.com/watch?v=bMmw_XsMVuE
Følg Elhaida Dani
Du kan følge Elhaida på hendes offcielle Facebook og Instagram profiler.