Ny sang i Albanien: Elhaida Dani synger "I'm alive"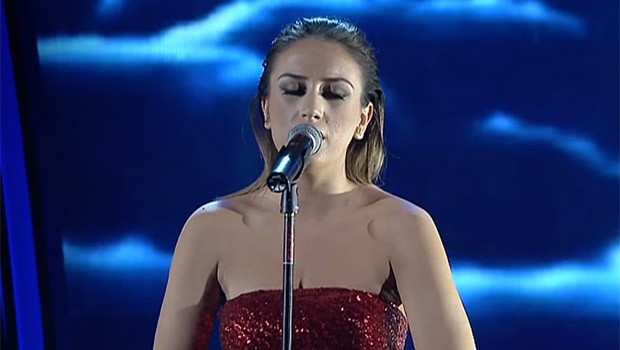 Tilbage i december 2014 vandt Elhaida Dani Albaniens Festivali i Këngës med sangen "Diell". Igår aftes kunne Elhaida imidlertid meddele sine fans, at det ikke bliver den sang, som hun kommer til at synge i Wien. For første gang i historien ændrer Albanien nemlig sit sangvalg. En sang med titlen "I'm alive" kommer til at erstatte "Diell".
Selvom en officiel udgivelse af den nye sang er lige på trapperne, så ønskede Elhaida at være den første til at overbringe nyheden til sine fans og til medierne. På Facebook forklarer sangerinden at ændringen skyldes, at komponisten Aldo Shllaku af personlige årsager har valgt at trække sin sang fra konkurrencen. Nærmere kommer vi ikke på årsagen til "sidste-øjebliks"-beslutningen fra Albanien.
"I will work hard to ensure the presentation of a song appropriate to the prestige of the event and to make Albania achieve a respectable result in the competition."
"I'm alive" er skrevet Zzap & Chris og Elhaida lover i meddelelsen at arbejde hårdt på hendes præsentation af sangen og for at opnå en respektabel placering til Albanien i konkurrencen.