Live fra Copenhagen Pride 2017: Minikoncert med Anja Nissen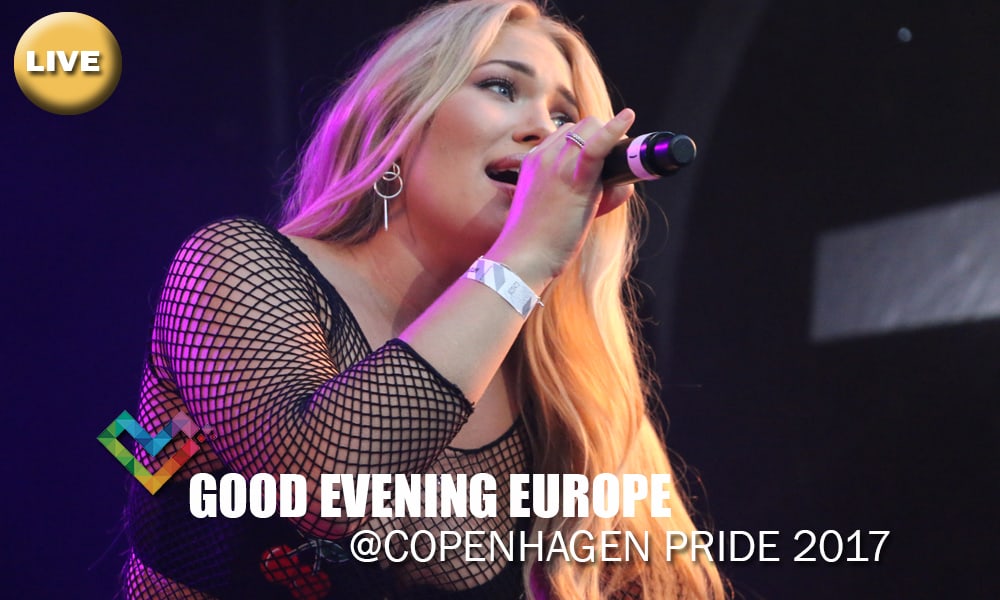 Efter afslutningen på den flotte og farvestrålende Pride parade gennem indre København, bød Copenhagen Pride-arrangørerne på gratis-koncert på Rådhuspladsen med en lang række både etablerede og up-and-coming kunstnere. Set med Grand Prix-brillerne på var årets danske Grand Prix-vinder og sangerinden, som førte Danmark tilbage i Eurovision-finalen for første gang i 3 år, hovednavnet.
Iført røde bukser og en gennemsigtig top gav Anja Nissen endnu en imponerende optræden og bød på både egne sange og covernumre. Hun sang bl.a. Lady Gaga's "Born This Way", David Guetta's "When Love takes over", hendes 2 Melodi Grand Prix sange og ikke mindst den nye single "Empire". Opdateret den 16.09.2017: Hør dem alle nederst i artiklen.
Læs også: Live fra Copenhagen Pride: 'Under The Rainbow'-koncert med Sada Vidoo og Bryan Rice
Udover Anja så kunne et begejstret publikum også synge med på sange fra bl.a. Aura, Ultramarin (duoen bag "Hvis sandheden skal frem"), Nabiha, Malte og den populære, canadiske sanger Peaches. Der var desuden endnu et fantastisk Drag Show, denne gang fra Drag Daddy and the C.U.N.T. Collective.
Du kan se vores video- og billedegalleri fra koncerten her:
https://www.facebook.com/1485786738378292/photos/?tab=album&album_id=1781879705435659